5 Ways Nigerian Businesses Use Social Media To Grow Their Business
admin
Social media are simply communication and networking tools such as Facebook, Twitter, Instagram, YouTube etc, basically targeted at achieving interconnectedness amongst individuals, groups and businesses. There are certain ways Nigerian businesses use social media marketing to grow their brands and possibly drive more sales — everything would be revealed as you continue reading.
To businesses specifically in Nigeria, social media are not just platforms to share information and achieve connectedness. It is an inevitable dominant tool strategically used in building customers' relationship, driving sales through online advertisement, increase customer satisfaction as well as increasing business revenue.
Social media marketing is a core digital marketing task that every serious online marketer should master, you can have access to the various strategies by attending our digital marketing training course NOW! Click the link for more insight.
To simply put, the social media platforms as used by Nigerian businesses are geared towards increasing revenue.
However:
There has been a significant focus on the social media due to its efficacy in positively transforming businesses in Nigeria.
The transformation becomes possible due to the constant revolutions and innovations in the world of technology. Just as most businesses in Nigeria continue to adapt and cope with the evolving online trend.
Over a whopping 90 percent of Nigerian businesses now rely on social media platforms, target and communicate with consumers online.
Business owners have been constantly pushing their business to embrace social media platforms in enhancing customer engagement on their official websites and other digital entities.
In this wise, social media trend has become so sophisticated that businesses particularly the small-scale and medium enterprises (SMEs) are queuing up and channelling their resources to get their employees trained in line with online international best practices.
The purpose of this is to effectively get acquainted with innovations which will aid in achieving intended results.
It has been stated initially in this article that what social media is to a Nigerian business is not just communication. It includes much more of that.
Be it as it may, the following depicts what the social media mean to an average Nigerian business
1. A Revenue Generator
Undoubtedly, the social media platforms such as Facebook, Instagram, Twitter and amongst others have become powerful tools used by Nigerian businesses to create awareness.
Most of the companies in Nigeria that were able to embrace the social media platforms quick enough have recorded tremendous results in their turnover.
As well as becoming active on the social media platforms and this has over the years driven growth to Nigerian businesses.
To simply put, the essentials in advertisement through the social media is to send a message and create awareness to internet users. Creating awareness, if gotten strategically, gets a prospective customer appealed; this invariably increases sales.
If businesses are getting more traffic and demands as a result of social media advertisements, that definitely means that such business is making sales which automatically affects revenue increase positively.
The fact remains that, businesses in Nigeria have definitely realized the power of social media in the area of creating awareness about a particular product or service to the members of the public.
A lot of information and awareness creation about product and services are hugely derived from the social media platforms. The implication of this is that in the long run a there will be an increase in demand which definitely will impact on sales and revenue.
It is usually cost-effective for Nigerian businesses that adopt the social media platforms advertisement.
Interestingly, newly emerging industrial sectors in Nigeria such as e-commerce and telecom industries seem to have benefited tremendously from the social media platforms.
Online marketplaces such as Jumia, Konga and others have fully utilized the social media platforms and the surge has accounted positively on the gross domestic product of these sectors. This is one of the reasons significant focus has been on the two emerging sectors, as well as the prospects inherent in them.
2. Relationship Builder
Social media has become so effective to Nigeria businesses in the area of getting in touch with customers, as well as prospective customers.
Nigerian businesses now have the capacity to reach out and communicate on a personal level with their target audience on a daily basis.
The trend has become transformer for businesses in Nigeria engaging in online marketing, sales, customer service and other business activities.
The social media is a very powerful tool that is used track the activities of the customers and has never been available with traditional marketing.
With the social media platforms, the face-to-face interaction and networking between business owners and customers become less important. This is due to the fact that so many transactions could be done through the social media.
Interestingly, some businesses have over the years envisaged that there are prospects in building and keeping a long-term relationship with customers and the social media has been identified as the key platform for achieving that.
In Nigeria, customers' relationship is as important as the capital of the business itself. There have been series of knowledge transfer skills in attracting customers and keeping a favourable relationship with them. With the emergence of social media, relationships with the customers have become so flexible, that social media managers have found it pleasing to keep tabs on customers.
More so, making use of the social media platforms by Nigerian businesses have gone beyond creating awareness and product advertisements. It also calls sustaining the advertisement as well as going further to strategically engage the targeted customers.
With over 45 percent students from the estimated 13 million social media users in Nigeria spending an average of 3 hours on the social media. It has been advised by experts by that Nigerian businesses to leverage on the advantage of this trend and carry out effective digital marketing that will add value to their businesses,
Most importantly, Nigerian businesses have prioritised social media management in such a way that a lot of financial resources are channelled towards obtaining social media skills. With the necessary skills, social media managers will be able to strategically engage the customers.
3. Cost-effective Advertising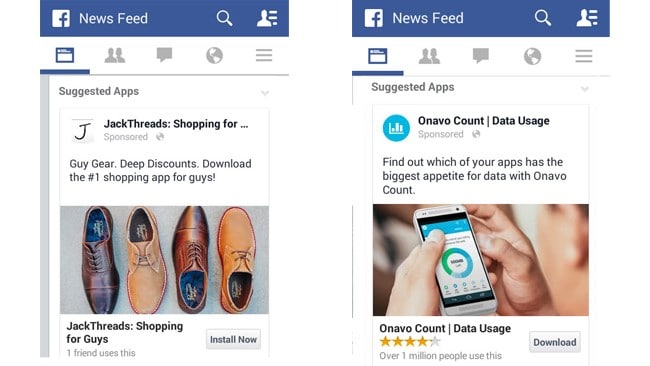 As more social networks add algorithms that filter what users see in their news feeds, your organic content may get lost in the shuffle.
Nigeria businesses have leveraged consistently the low-cost advertising features offered by the social networks to promote their content and special offers.
Most social media advertising is cheaper than traditional advertising.
According to Statista, internet advertising amounted to 69.5 million U.S. dollars in 2016 in the country, and it is projected to grow to 120.7 million in 2019.
If you look at the stats above, you can't agree less that more brands are pushing to the part of social media advertising.
Nigerian businesses are running digital advertising campaigns on various social media channel… Jumia and Konga are very good examples.
With digital advertising, you don't have to spend a lot of money to reach more people, increase your audience, and grow your business.
4. Increased Brand Awareness

There are many ways you can increase your brand awareness online — Search Engine Optimization, SEM, content marketing, email marketing, social media marketing etc.
Perhaps, social media is one of the most cost-efficient digital marketing methods used to syndicate content and increase your business' visibility.
Implementing a social media strategy will greatly increase your brand recognition since you will be engaging with a broad audience of consumers.
Nigerians are using this as a tool to increase brand awareness.
To join other brands that are growing their brand reach and awareness — Create social media profiles for your business and begin interacting with others. Get employees, business partners, and sponsors to "like" and "share" your page.
Simply having people interact with your content will increase brand awareness and begin building your reputation as a business.
Each post that is shared will be introduced to a new network of individuals, which can lead them to become potential customers, and the more people who know about your business, the better.
By investing only a few hours per week, over 91% of marketers in Nigeria claimed that their social marketing efforts greatly increased their exposure.
There is no doubt that by simply having a social media page your brand will benefit, and with regular use, it can generate a wide audience for your business and that's exactly what top Nigerian brands are doing.
To be continued…..
Contact author +2349033086879